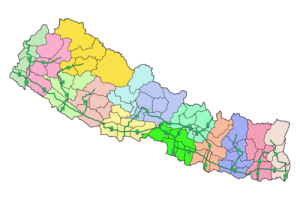 Of course! There are a few things i.e. Nepal Travel Checklists, that you need to care about before you depart Nepal from your homeland. Packing lists for trekking and flight departure dates are major important things.
You need to collect adequate information about what to pack and what to prevent. Due to misleading information, sometimes can lead to a wrong decision and can affect your holidays as well. So, it is very important to know about the Nepal Trekking Checklists.
Before giving immediate lists of packing information, I would like to introduce about the weather condition in Nepal. Thus, it would be easy for you to figure out your season of arrival and lists of packing things.
To be more specific, Nepal typically has four seasons i.e Spring, Monsoon Autumn, and Winter. 
During Spring season (March, April, May) the days tend to be slightly warmer, which makes your body temperature decent while you are walking all the way up. The nights are a bit colder than days. It is considered as the second-best season for trekking in Nepal.
In addition to that, Monsoon season generally covers the months of June, July, and August. During this time, the days are sunny and quiet longer. There is a frequent chance of raining. Weather condition is balanced between days and nights.
Also, Autumn season is the best season to travel to Nepal. It normally comprises of September, October, and November. The snowline remains up to 5000m. The days are slightly warmer.
The months of December, January and February are the months of winter in Nepal. The temperature in main cities like Kathmandu, Pokhara and Chitwan falls below normal, however, there will not be any snowfall. Only the elevation above 3000m experience the snowfall.
The gearing equipment largely depends upon which tour you are doing.
CITY SIGHTSEEING TOUR
Day Backpack

Daily normal wears: Sunglass, suncream, mask, t-shirts, and shorts

Water bottle, umbrella

Jacket (for winter)
Hiking above 4000m : Nepal Travel Checklists
Annapurna Base Camp Packing List (4130m) 
Hiking Pants and shirts

Sleeping bag

T-shirts and shorts

Trekking shoes and warm socks

Down Jacket

Water Proof Jacket

Flash Lights

Water bottles

Easy drying inner wears

Sun Lotion

Trekking stick

Sun hat and sunglasses
Hiking above 5000m: Nepal Travel Checklists 
Everest Base Camp (5364m)
Hiking pants and shirts

Sleeping bag (heavy)

T-shirts and shorts

Down Jackets

Gloves

Gaiters

Flashlights

Sun lotion, woolen hats, sunglasses

Day backpack

Thermos wears

Medica first aid kit

Trekking stick
Conclusion
Note: For mountain Expedition, you have to ask your tour operator agency about all the important gear lists for packing to make your journey successful.
If carrying all these gear, Nepal travel checklists are not practical, there is possible to buy or rent things in Kathmandu or Pokhara.
For more: You are welcome to ask any type of questions via [email protected].
As a concluding line, you can visit Nepal during 2020 with Trekking Top Nepal. Also, we owned  a three star boutique hotel in Thamel.