Chitwan National Park is the first National Park of Nepal, which is a UNESCO world heritage site. Situated at the subtropical southern part of Nepal, it protects the one-horned rhino which is one of the most vulnerable species of rhinoceros in the world.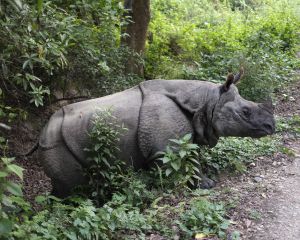 This national park provides many appealing activities such as canoeing, boating, rafting, jungle safari through jeep or elephant. These activities offer us to explore gharial crocodile, rhinoceros, tigers, musk-deers, pandas, python, and different species of birds. The Park consists of spectacular plain landscapes with lush vegetations at the backdrop of Himalaya. It is home to massive elephants, where we can also peek their breeding centers inside the national park.
The luxury hotels in national park premises offer you world-class facilities and accommodations at an affordable price.
Loading…