Explore and Visit Nepal with Trekking Top Nepal ! Welcome to the Sangri-La of the World, Nepal!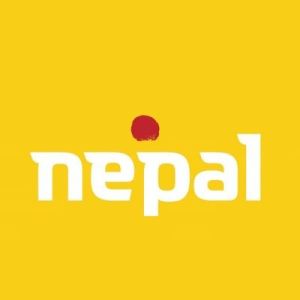 I think it's not necessary to provide solid reasons to visit Nepal as it's well-known. A merrymakers' heaven, Nepal blends Himalayan scenery, medieval temples, charming hilly habitats and jungle wildlife/bird watching to offer one of the world's topmost travel destinations.
In fact, Nepal is the god-gifted country with natural as well as cultural assets. It's a far beautiful and a holy land with great perspectives of nature, distinct cultures, and chronicles of life, historical arts and demographics and so forth. One can easily find many reasons to visit Nepal.
Many backpackers from around the globe tend to visit Nepal, every season. The rate of vacationer is increasing exponentially. Here I have attempted to highlight few reasons to visit Nepal, which are as follows:
     No doubt! that Nepal is a beautiful country crafted by Mother Nature in relaxing mood. It is a notable state for the high Himalayas, low plains, deep valleys, narrow trails, dark jungles, flora and fauna, rivers, and so forth. From the highest point on the Earth to world's highest lake, Nepal beckons legions of explorers who love nature.
2) Distinct Culture
     Nepal boasts several customs and traditions which differ from one part to another. As Kathmandu is the eclectic mix of past and present it is a conglomeration. Also, being the capital city of Nepal where cultures are blending to form a national identity, Kathmandu stands out in the world. We must agree that Kathmandu Valley has served as the country's cultural county town since the unification of Nepal after the 18th Century.
Besides, a quintessential factor in a Nepali's everyday life is religion. Adding vibrancy to the lives of Nepalese are festivals the year round which they observe with much pomp and joy. In addition to that, culinary culture also plays an important role while marking these festivals.
3) Divine Land of Temples; visit Nepal
     You know what? Kathmandu is called the city of temples. It entails the alleys and paved narrow streets from the medieval and ancient period. Not alone Kathmandu, entire country has huge number of temples like each community each temple.
As Nepal's largest population is Hindu and Buddhist we can see many temples and chortens in every part of the nation. Sacred fresh water lakes, holy sites in high altitude are revered as the comfort zones of Lord Shiva.
Not only that, the light of Asia, Gautam Buddha was born here in Nepal. Each seasons legions of devotee make a holy visit to Lumbini, the birthplace of Budhha.
4) Sangri La, In the lap of Himalayas
     Nepal  might not 'the one' but sure, it is one of the most beautiful countries in the world. Nestled in the lap of the gigantic Himalayas, tiny land-locked Nepal has eight out of ten highest peak in the world, including Mt. Everest – the tallest in the world.  More popular for its abundance of authentic beauty; bio-diversity; ethnic groups, linguistic, and socio-cultural diversity, the brave history of Nepal soars as high Himalayas. No doubt! Nepal is the stunning country yet to be explored. The authentic beauty of this small heaven on Earth is unexplainable. If you do not trust me, pay a holy visit to this Sangri La of the real world.
5) Nepalese Mouth-watering Culinary
     Perched amid the giants India and China, Nepal has its own unique culinary culture and ways of preparing foods. From 'Dal Bhat Power 24 Hour' to scrumptious Newari delights Nepalese food facet includes all of them. Actually we have occasional foods like Yomari, Kwaati, Dar, Tarul, Khichadi, Sel Roti and so forth. They are specially made up of several ingredients in a definite recipe.
When it comes to
culinary culture of Nepal
, it becomes incomplete if I don't mention mo:mo. These dumplings are originated from Tibet but mostly consumed by Nepalese in a daily basis accompanied by Indian-influenced pickle. Hence during your visit to Nepal, do not forget to give Nepalese foods a try. You will be amazed.
     Of course! Nepal can be an amazing experience for those heritage enthusiasts. From architectural, cultural viewpoint, Nepal is enriched with many heritage sites in Kathmandu Valley and Lumbini, the birthplace of the Buddha; or get a glimpse of the exotic flora and fauna of Nepal's Himalayas in the Sagarmatha National Park and of the terai in Chitwan National Park. Whether you are a nature lover, hiking enthusiast, adrenaline rush seeker or a culture aficionado, there's something for everyone here.
7) Awe-Inspiring Vistas highlighting Nepal's Topography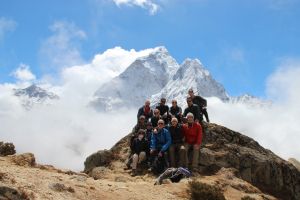 From low plains of Nepal to hilly terrace Nepal sprawls in trans-Himalayan region and reaches to the top of the world. Any souls on Earth will be amazed and left in awe by its nature and topography. CNN Travel has been listed Nepal's hilly settlement, Ghandruk among the must-visit places in Asia. Visit Nepal for mesmerising vistas of the Himalayas.
8) A Paradise for Birdwatchers and Wildlife Enthusiasts
     As Nepal is rich naturally it is a home to wide ranges of wildlife including birds and mammals. Nepal's wildlife is officially classified into two main sets: common and protected. The common category enlists species like common leopard, spotted deer, Himalayan Thar, blue sheep and others. While the latter one, includes protected species such as 26 mammals, nine birds and three reptiles. These are a bit rare animals and are confined to their primary habitats.
When it comes to winged creatures of Nepal, it hosts lots of birds. Despite it's size, Nepal is a bird watchers' paradise. Blessed with rich vegetation, conservation area, national parks and a topography that circumscribes the sub-tropical to alpine conditions, Nepal acts an active host to more than 850 species of birds.
With no surprise a good number of these birds can be spotted in and around the Kathmandu Valley alone. Thus, bird watching is possible in every nooks and corners of Nepal,
9) Visit Nepal, Mecca for Adventurous Activities
     No deny! Nepal is one of the best destinations for almost all kinds of outdoor adventure and fun. It offers adventure trekking, rock climbing, peak climbing and mountaineering, bungee jumping, rafting, canyoning, cannoning, jungle safari and what not? You name it.
However, trekking and hiking have been the unique product and most-sought-after of Nepal.  Since six decades and is still preferred by adventure seekers coming from different parts of the world, Nepal beckons. Walking in the shadows of Himalayas is one's life time opportunity. So when you are thinking to grab this opportunity to visit Nepal?
10) Rich in Culture, Art, Lifestyle and Architecture
     Not only naturally but also culturally, Nepal is the richest country in Asia and a haven to many different tribes who contribute to the rich cultural heritage. Explore the holy and historical sites like temples, shrines and monasteries, in Nepal. Visit Nepal and get in touch with the people and religion and observe the festivals with them.
11) Gregarious and Decent Locals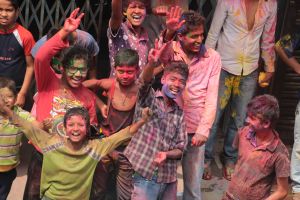 Meet the friendliest demographics of Nepal. With your hands joined together and say Namaste.  Of course! The locals of Nepal will return your gesture with bona fide smiles of acceptance. 'You all are welcomed, you are our guests, our guests are our Gods' imply the friendly smiles. Nepali people are some of the most affectionate people in the world which is one of the factors recalling visitors back to Nepal.
More than 125 ethnic groups are currently residing in Nepal with several yet distinct languages and dialects. Hence, the decent demographic of Nepal are the living jewellery of this Himalayan Nirvana.
Conclusion
     All in all, Nepal blessed with above mentioned features is a tour and trip Nirvana. You should visit Nepal once in your lifetime. And after that you will be addicted to this small piece of heaven on Earth because once is not enough.