Geographically, Tibet lies at the elemental beauty of the highest plateau on the earth. So, it offers wonderful views of some of the world's highest peaks on the planets with the stunning walks around them.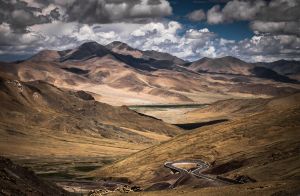 As the country as a whole is enriched by Buddhists culture, the journey to this holy land will be more than a tour. Magnificent monasteries, prayers halls, remote cliffside, pristine lakes and spirit mountain views which makes our journey truly spiritual. It is among the most likable countries that you will go through your lifetime.
The holy land of Tibet boasts astonishing monasteries, breathtaking high-land walks, breathtaking views of the world's highest mountains and one of the most likable cultures you will ever get a chance to uncover. 
For many tourists, the major attractions of Tibet will be of a spiritual genre: magnificent monasteries, praying halls of chanting monks, and secluded meditation retreats. It is a common sight here is that local pilgrim – from local grandmothers always murmurs mantras in temples. Mt. Kailash Tour, Everest from Tibet, Lhasa Exploration are major trips. Tibetans possess a level of devotion and faith that seems to have to an earlier impact, almost from the medieval age.  All in all, it is fascinating, inspiring and endlessly photogenic.
Explore Nepal, Tibet, and Bhutan with Trekking Top Nepal. Our experienced set of professionals are waiting for you to explore the hidden gems of the world.  
Loading…